AMAZON BESTSELLING CRIME WRITER and deadly blogger at

To read my articles on The HuffPost
Click Here
*   *   *
I'm a retired Royal Canadian Mounted Police homicide detective who went on to a second career as a forensic coroner for the Province of British Columbia. In my younger years, I served as a sniper on British Special Air Services (SAS) trained Emergency Response Teams and I'm also a recognized expert witness in Canadian courts on the identification and operation of firearms.
In my third retirement, I made #5 on the Amazon Best Seller list, sandwiched between the names Stephen King and Dean Koontz with my debut Crime Thriller novel 

No Witnesses To Nothing

. It's based on a true story where many believe paranormal intervention occurred. I've recently completed another novel, No Life Until Death, that involves international black market trafficking in human organs and I'm working on No God Without Gold in the Sharlene Bate series. It's based on an actual cult. I've also written two more novels based on true crimes I investigated —

In The Attic

and

Under The Ground

.
I have a life-long interest in the U.S. President John F. Kennedy Assassination (sorry, no conspiracy here) and I've written a true-crime look at the forensic and circumstantial evidence in the highest profile, most thoroughly investigated murder case in history. The manuscript was going to be self-published as Lone Nuts — A No BS Guide to the JFK Assassination but is currently in proposal as The JFK Assassination For Dummies.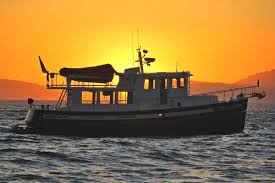 My biggest writing accomplishment, though, is being invited by the Huff Post to join their team as a signature blog contributor and op-ed writer. 
Every second Saturday morning I blog on my personal site here at DyingWords.net, provoking thoughts on life, death, and writing. And outside of crime writing, I'm a certified Marine Captain. I love spending time hanging around the Pacific Ocean, near my home on Vancouver Island on the west coast of Canada.