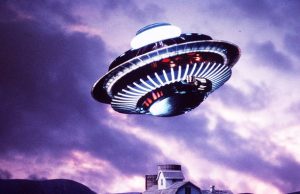 On the evening of Saturday, November 29th, 1980, then 32-year-old Granger Taylor departed his parent's farmhouse near the town of Duncan in the Cowichan Valley on southern Vancouver Island, British Columbia, Canada. Granger vanished—apparently into space—never to be seen alive again. Some closest to Granger believe his mysterious disappearance was an actual close encounter of the third kind. They're convinced that, somehow, aliens really did abduct Granger Taylor.
Alien abduction stories are rare—exceptionally rare. Most people dismiss an alien abduction story as pure bullshit or the product of a mentally impaired mind amplified by hallucinogens. But the theory of Granger's alien encounter and subsequent space trip are based on interesting facts. That's partly because Granger Taylor told his friends and family about ongoing telepathic alien contact and left a note explaining what he was up to the night he left home forever. Here's what Granger's message said:
"Dear Mother and Father, I have gone away to walk aboard an alien ship as reocurring dreams assured a 42 month intersteluar voyage to explore the vast universe, then return. I am leaving behind all my possesions to you as I will no longer require the use of any. Please use the instructions in my will as a guide to help. Love, Granger."
Hearing a will mentioned in a run-away note immediately raises suicide suspicions. However, Granger modified his will and replaced the words "death" and "deceased" with "departure" and "departed". The problem with suspecting suicide in Granger's case was he had absolutely no sign of suicidal thoughts or tendencies. In fact, Granger Taylor had everything to live for. He was an exceptionally bright and gifted man.
The best description for Granger was an eccentric genius. Although Granger was odd in some ways and did a few things outside the lines, no one ever called Granger Taylor crazy. Associates described Granger as "eccentric", "a prodigy", "brilliant" and a "mechanical guru". Over his short time on earth, Granger lived up to these terms and more. However, there's far more to the Granger Taylor story.
Was this an actual case of alien contact?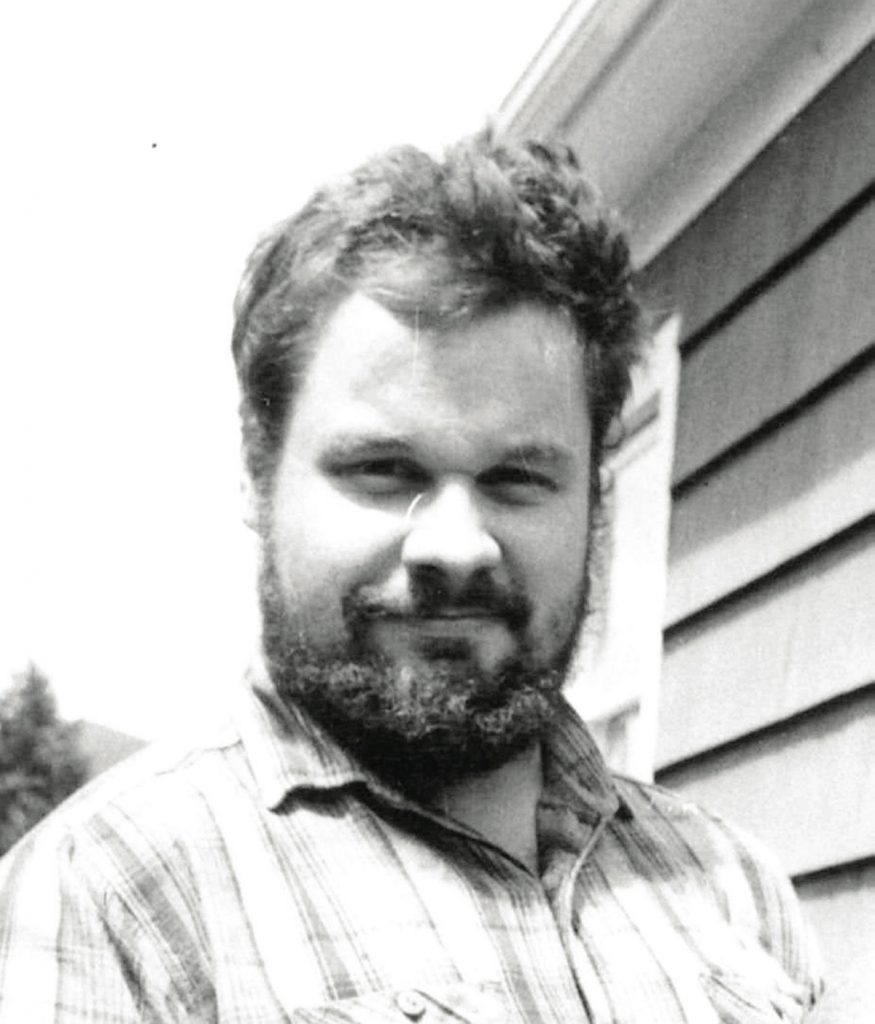 Granger quit school after Grade 8. He said he'd learned every academic thing he needed to know including reading, writing and arithmetic at a level far beyond his years. Granger went to work repairing and building machinery. He proved a natural machinist and mastered self-taught skills ranging from welding to electronics.
They say Granger was somewhat shy and reclusive, although by no means antisocial or a hermit. He was a large man but extremely gentle and generous. Granger was never one for girls or the party scene, rather he immersed in mechanics and engineering. He remained single and attached to his parents where he slept in his childhood bedroom on their 21-acre rural property.
At age 12, Granger scratch-built an automobile powered by a one-cylinder engine he designed. By 14, he could tear down and rebuild practically every type of motor vehicle and moved on to heavy equipment. That took in logging trucks, farm tractors and vintage bulldozers.
One of Granger's most ambitious projects was rescuing a derelict steam locomotive from an abandoned logging site. He disassembled the train engine and packed it piece-by-piece from the bush to his farm. Over time, Granger restored the locomotive to full working order. Today, it sits on display at the British Columbia Forest Museum in Granger's home town of Duncan.
Not satisfied with wheels and tracks, Granger developed a keen interest in flight. His mechanical curiosity was unbounded and he longed to understand how airplanes operated. As strange as it seems, Granger source the fuselage of a World War II Kitty Hawk fighter plane. As with the locomotive, Granger found parts for the plane. What he couldn't buy, he built.
Within two years, Granger made the Kitty Hawk airworthy. Although he didn't have an airstrip at his farm, let alone a pilot's license, Granger's intelligent creativity came up with a flight plan. He installed restraint bars in the back of the plane and then chained it to a massive tree. By powering up the engine and working the flaps, Granger elevated the aircraft and held it to hover.
Granger's farm plane was a huge community hit. Many people watched him demonstrate the fighter which he eventually sold to a collector for a tidy sum. Speaking of money, Granger was no slouch when it came to business. By the time he disappeared, Granger amassed a considerable bank account which he left for his parents.
Although Granger was somewhat reserved, he was exuberant about helping the local youth. Granger gave his time and teachings to help kids throughout the Cowichan Valley. There was never a hint of impropriety with young folks associating with Granger and he never had the remotest hint of being troublesome in the community.
Granger Taylor was clearly project-orientated. Once he mastered the mechanics and engineering principles of mobility like vehicles' locomotives and aircraft, Granger extended his interest horizons. He began studying spacecraft which led to his curiosity about intelligent alien lifeforms and what advanced technology they likely possessed.
Granger made it his mission to find out. The late 70s were a time fixated on the possibilities of space and space life. This was the time of TV shows like Star Trek and movies such as Close Encounters and Star Wars. UFO reports were common and a few alien abduction stories sporadically surfaced.
Granger watched, read and observed everything he could about space travel and what machines would take him there. That led to Granger Taylor building a flying saucer. He made it from two huge satellite TV dishes and welded together a convincing concoction which, for all the world, looked like the classic UFO shape often depicted in alien contact stories.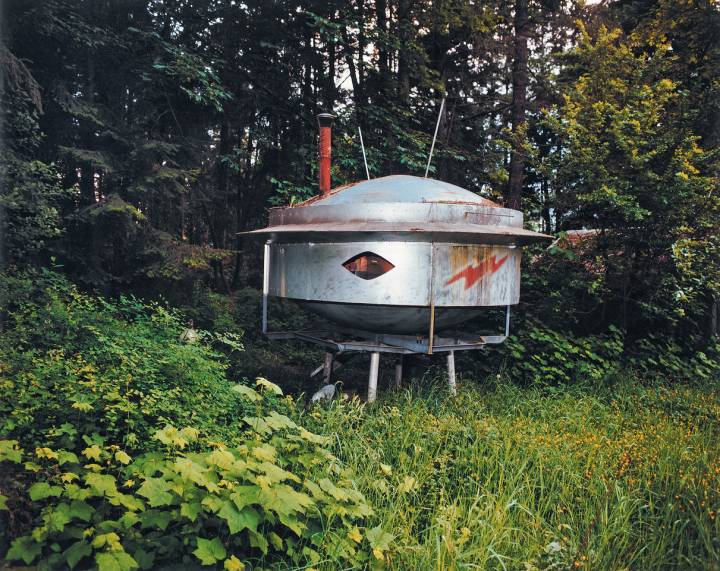 Granger didn't intend his flying saucer model to fly. Rather, he used it as a think-tank where he'd spend hours in quiet thought—meditating is a good analogy—and it was during long periods of solitude and altering his state of consciousness that Granger Taylor began to have episodes where he reported telepathic contact with voices from beyond.
One of Granger's closest friends and confidants was a man named Robert Keller. Bob Keller was younger than Granger—just in his late teens when Granger departed. Bob still lives in the Cowichan area and firmly believes Granger was in full control of his faculties despite disclosing his conversations with distant deities.
Bob Keller also described a side of Granger many didn't see. It turns out Granger Taylor loved smoking marijuana. He did some of his best thinking while stoned. Keller states he and Granger would seal up the space ship and turn it into a giant hotbox where they'd blast away and reef themselves into another reality.

During these weedy sessions, Granger elaborated on his recurring alien contacts and how they'd offered him safe passage to distant parts so Granger could experience advanced technology first-hand. Granger told Keller that his departure day was approaching and leaving the earth was something he had to accomplish.
Bob Keller also disclosed that besides cannabis, Granger experimented with hallucinogens—specifically LSD or acid. In later media interviews, Granger's sister confirmed the LSD abuse but was steadfast it was simply a curiosity for Granger to expand his mind. There were no reports Granger was a habitual drug user with bad trip troubles that would negatively affect or impair his thought process.
Granger Taylor's parents also confirmed Granger "did some drugs" but he had no substance abuse issues, including alcohol. Granger didn't drink. The parents were also adamant Granger showed no sign of mental illness and absolutely no hint of suicidal plans. To all Granger's family members and friends, Granger was on a continuous curiosity voyage and it was a natural step to seek higher knowledge.
Family and friends were divided about the alien abduction theory surrounding Granger Taylor. Some believed it and some didn't. But all agreed Granger's whereabouts was a total mystery. As Jim Taylor (Granger's father) put it at the time, "It's hard to believe Granger went off in a space ship, but if there is a flying object out there, he's the one to find it."
Granger Taylor's 42-month hiatus expired on May 29th, 1984. During the time, Jim and Grace Taylor kept their back door unlocked and their son's bedroom intact in the remote hope the ship would land and Granger would return unharmed. It didn't work out that way.
In 1986, nearly six years after Granger left the note for his folks, forest workers discovered a giant blast site in the woods. Not too far from the Taylor farm, as the crow flies, there was an overgrown debris area roughly 600 feet in diameter. This was off a secluded service trail near the top of Mount Prevost which is the high point overlooking the Cowichan Valley.
Strewn about the blast site were vehicle parts. Shrapnel was embedded in trees well above the ground and other parts were driven deep into the soil. The police investigated and soon tied the blast site to Granger Taylor. Within the debris field were parts displaying the vehicle identification number (VIN) recorded on Granger's pickup truck. A police dog search found fractured human bones, the largest being a left-arm humerus. And, sadly, Grace Taylor confirmed that clothing remnants recovered from the site were consistent with a shirt she'd made for their son.
There was nothing left of Granger Taylor's body to make a positive ID. His skull and teeth weren't found, and this was the days before prevalent DNA testing. However, the circumstances were sufficient for the coroner to confirm Granger's death and the police were satisfied there was no foul play—despite the enormous explosion.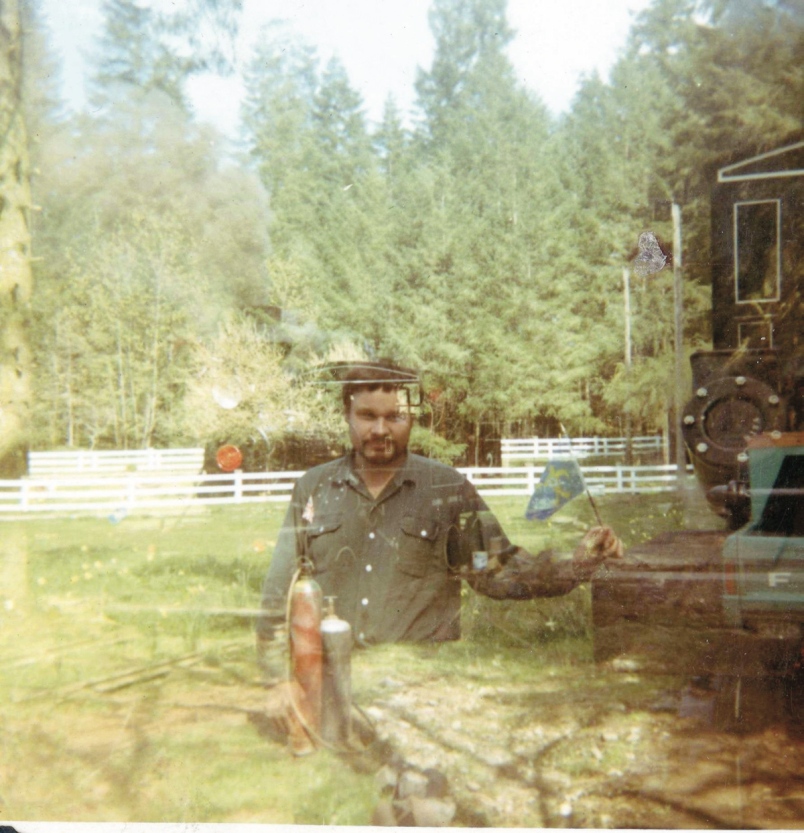 Officially, Granger Taylor's missing persons case was closed with his classification of death being "undetermined". Coroners have five death classifications available to wrap up their investigations—natural, accidental, suicide, homicide and undetermined. Common sense dictates no case could arguably be made of Granger dying from natural causes. Additionally, there was no evidence that someone killed Granger to establish a homicide ruling.
It's a stretch to think Granger accidentally blew himself up, certainly not with a force of that magnitude. That leaves a hard look at suicide. However, coroners must follow a guideline called the "Beckon Test" where the balance of probabilities must overwhelmingly support a conclusion the decedent intentionally took their own life.
In Granger Taylor's case, the coroner obviously struggled with firmly concluding the death was a suicide. One supporting pillar for a suicide conclusion is any history of suicidal thoughts, expressions or tendencies. In Granger's case, there was nothing—absolutely nothing—in his past to suggest he was planning a suicide. Within the normal understanding, that is. It appears the presiding coroner ruled with caution and gave Granger the benefit of the doubt despite knowing about suspicious occurrences happening the day Granger Taylor said goodbye.
Jim Taylor reported that a "significant" volume of dynamite disappeared from his farm along with Granger. The Taylors were licensed to keep and use explosives for stump clearing on their land. Granger was completely familiar and competent with using dynamite and engineering explosive demolitions.

Something else happened on November 29th, 1980. A "100-year" storm hit the Cowichan Valley that evening. It knocked down trees and killed power across the area. Granger knew it was coming, and he'd told Bob Keller that the aliens would arrive under the cover of a storm to camouflage their presence.
Granger was last seen leaving a diner where he was a usual patron. This was about 6:30 pm. It's a half-hour drive from the restaurant to the top of Mount Prevost through a tight, switch-backed dirt road. Around 8:00 pm, residents at the mountain's base heard a loud "Boom!" It wasn't consistent with storm thunder.
Looking back, there's no doubt Granger Taylor died in a vehicle explosion. The evidence is overwhelming and conclusive. There's also no realistic doubt Granger orchestrated the blast that ended his life. The question is why.
Why did an apparently untroubled and free-thinking man do something so outrageous? Why did Granger plan his demise and tie it to contacting alien intelligence? What in this world was going on in his brilliant mind?
I don't think this puzzle can be solved. It can only be speculated. Perhaps the answer lies within the mind and where sources for ideas originate—no matter how bizarre, creative or devastating these notions can be.
Most people believe in some sort of a higher power that provides all information necessary to govern the universe. You can call it God, Infinite Intelligence or Mother Nature. Regardless of the name, human minds seem programmed to tap into this source of ideas that Plato called "Forms". That's where the word "information" derives.

Granger Taylor was a remarkable man. In life, he was inventive and inquisitive. Many similar people are described as a blend between nuts and geniuses. Maybe it's because their thoughts are so far out on some intelligence plane that "normal" people like me can't relate.
Possibly a genius like Granger projected his thoughts into a part of the universe not experienced by most humans at this point of our evolution. Maybe, in return, some sort of thought pool—call it an alien presence, if you'd like—responded to Granger and communicated in some telepathic way. Strange things happen. Think how lesser species like spiders get instructions to build web structures that humans can't recreate with our current technology.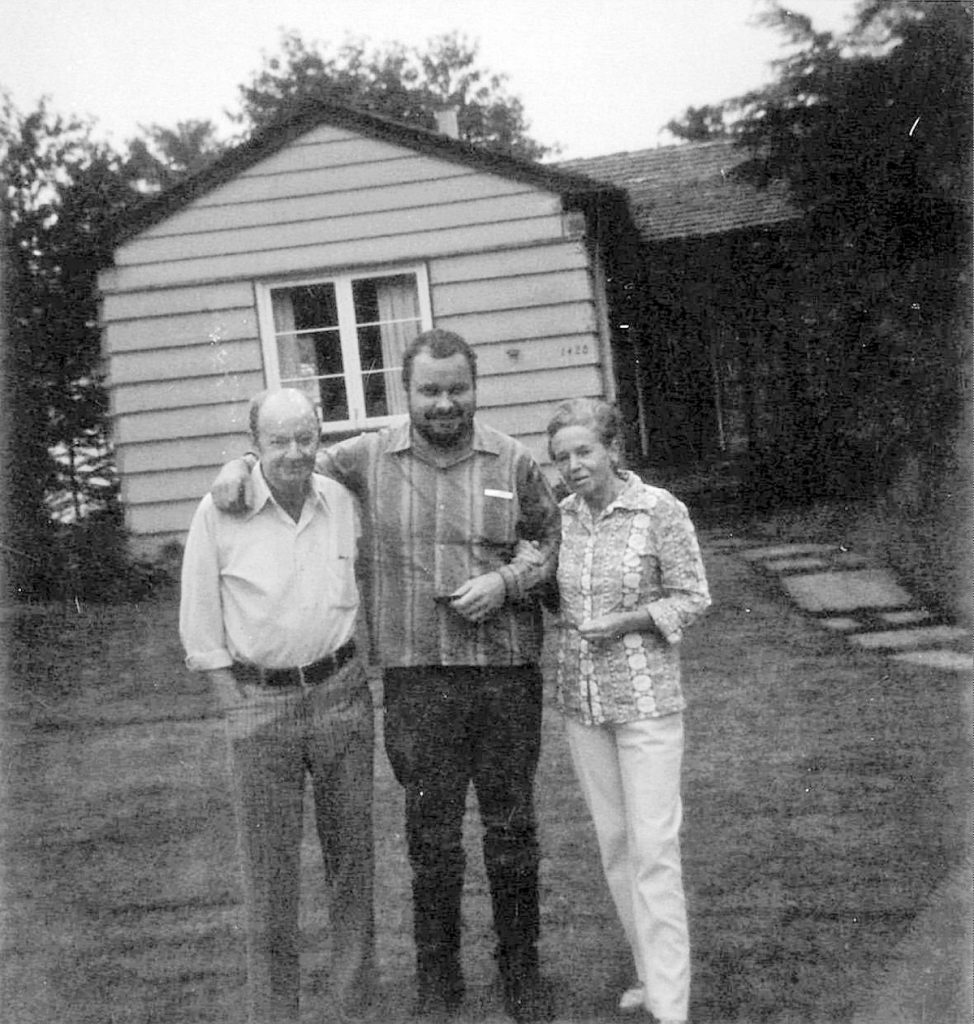 There's an argument that Granger had some sort of undiagnosed mental trouble. Compounding the mental illness, his mind might have been polluted by illicit drugs. But that doesn't wash given Granger's history and the mass of literature indicating few people, if any, are driven to a thoroughly planned-out suicide by a mellow pot buzz or a good acid trip.
No. Something else had to be going through Granger Taylor's head when he rocketed himself and his truck on top of the mountain. Perhaps it was a true belief he'd mentally connected with alien intelligence forms and the only way to leave his earthly shackles and join them was by blowing himself into space.
If that's the truth then maybe, in some bizarre psychological way, aliens really did abduct Granger Taylor's mind.