Lindsay Buziak's murder is one of Canada's highest-profile unsolved homicides. On February 2nd, 2008, this unsuspecting and apparently innocent 24-year-old female realtor was savagely stabbed to death while showing a vacant home in Victoria, British Columbia to prospective "clients". Facts show there's no doubt—absolutely no doubt—Lindsay was set-up and slaughtered in some form of organized killing.
Three theories exist about who murdered Lindsay Buziak and why they killed her. One is Lindsay was the intentional target of a top-level international cocaine cartel mistakenly suspecting her as a police informant and sending a message. Two is Lindsay Buziak was taken out by an overly-controlling boyfriend with help from his manipulative mother for revenge or financial gain. Three is there is a highly-complex relationship between the first two theories involving a deadly conspiracy within the intertwined Victoria real estate and drug trafficking communities that sacrificed Lindsay to avenge a large monetary loss, save someone's skin, exterminate an extortion or murder her because of bizarre jealousy.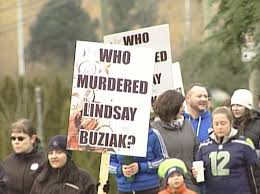 Though no arrests have been made, this murky cold case is clearly solvable. The trail to Lindsay's death leads through multi-million dollar properties and high-rolling sales, through fast cars and beautiful people, to cocaine imported at the 80-kilo level through the Mexican Sinaloa drug cartel, to wiretaps uncovering a devious scandal within the British Columbia government, and on to criminal charges laid against government insiders with forced resignations by top elected officials.
Someone knows something. In Victoria, British Columbia, there's only one degree of separation. It's only a matter of time before they talk.
* * *
I've followed Lindsay Buziak's case from the start, although I've never been directly involved in the investigation from either my police or coroner experience. However, this tragic case is very close to home—in location and in caring. This year, I'm taking a close and thorough look at the facts in Lindsay Buziak's death. My intention is writing a book with the working title Someone Knows Something — The True Story of Lindsay Buziak's Unsolved Contract Murder.
This isn't a money-making venture. Rather, my motive is to somehow help further Lindsay's murder investigation by "shaking the tree" and hoping independent inquiries cause things to fall out. What they'll be—who knows? Will it be successful? Won't happen without trying.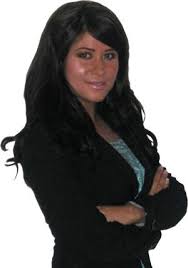 Many cold cases thaw by raising public awareness through private probing. Perhaps this work will convince someone with intimate knowledge and credible information to come forward and cooperate with the investigation. In Lindsay's case, those people are still out there. Likely, they're right at home in Victoria. They just need the right motivation to talk.
There's never been a book written about Lindsay's horrific but solvable murder. The internet holds a lot of information on her case. Some information is accurate. Some is of questionable reliability. And some is downright misleading, horribly malicious and outright slander.
However, there is credible material available such as NBC's Dateline Documentary that interviews Lindsay's family, friends, investigators and suspects/persons-of-interest. But, there's no authoritative written publication on this horrific murder file. This upcoming book Someone Knows Something — The True Story of Lindsay Buziak's Unsolved Contract Murder intends to fill that need. In the meantime, here's the outline of what's publicly known about Lindsay Buziak's cold-blooded murder.
Circumstances Surrounding the Crime and Scene
Someone knifed Lindsay Buziak to death in the upstairs master bedroom of a luxury home at 1702 De Sousa Place in an upscale part of Greater Victoria's Saanich municipality. The house was brand new, but vacant, and sat on the market for a year with a $965,000 asking price. Lindsay's umbrella real estate company, Re/Max, held the listing but in another realty team's name. Lindsay Buziak was singled-out to show this home alone, making herself a vulnerable murder victim.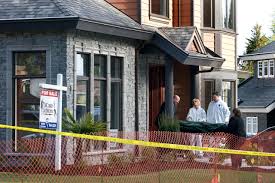 The story starts one day before the killing. Lindsay received an unsolicited call on her cell phone from a unknown woman specifically asking Lindsay to locate a vacant home and ready to move into within a few days. The woman—who didn't leave her name—seemed to have accurately described the type of house located on De Sousa Place as what she and her husband required, and said they were on a time-restricted corporate relocation. That included the price falling into the $1 million range which carried an attractive real estate commission for Lindsay.
Lindsay seemed uneasy about this caller. For one, the caller directly contacted Lindsay on her private cell phone, by-passing the realty office and the primary listing agent. Secondly, the caller had an unusual accent—like a fake accent—something Hispanic—as if someone disguising their voice. It didn't ring right with Lindsay. She termed them "The Mexicans" in her phone directory.
Allegedly, Lindsay also confided to her father, Jeff Buziak, and her boyfriend, Jason Zailo, that the caller was "weird". The accent, according to Lindsay, seemed distorted Spanish or possibly Mexican. As a precaution, both Lindsay's father and boyfriend apparently told Lindsay to have someone present during the showing. That role fell to Jason Zailo. This is unsubstantiated information.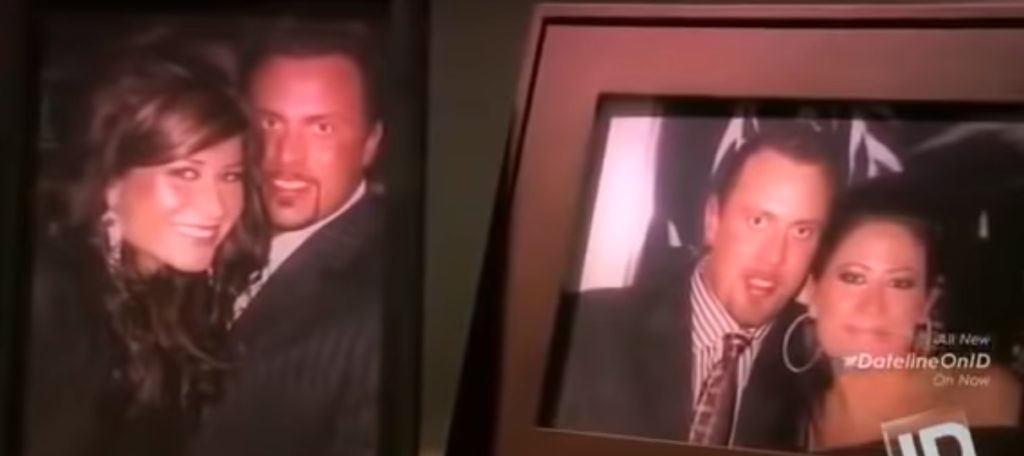 At 4:30 pm on February 2nd, Lindsay and Jason Zailo finished a late lunch at a Victoria restaurant. Lindsay left in her vehicle for the show-home appointment. Jason Zailo told Lindsay he'd meet her at the De Sousa property around 5:30 pm after he met a friend named Cohen Oatman and stopped at an auto-detailing business run by an acquaintance. Lindsay proceeded to the house and parked in the driveway. The following is an accurate timeline provided by the Saanich Police Department who have jurisdiction over Lindsay's murder investigation.
The Murder Timeline
5:29 pm — Lindsay opens a computer-controlled real estate lock-box at 1702 DeSousa Place. She obtains the key and goes to enter through the front door. This likely coincided with her "clients" arrival. At the same time, Jason Zailo and Lindsay are on their cell phones with Lindsay saying, "Gotta go. They're here." It seems Lindsay referred to the clients or "The Mexicans" who she noted in her cell phone directory.
5:30 pm — Jason Zailo and Cohen Oatman are on time-verified security video at the auto detailing shop. They leave in Zailo's black Range Rover and head to the DeSousa house.
5:30 – 5:35 pm — The "Mexicans" are seen by independent witnesses outside the vacant home. Gestures and body language show Lindsay professionally greeting the "clients" as if they'd never met. The witnesses later give police descriptions of the man and a woman interacting with Lindsay.
5:38 pm — Zailo texts Lindsay stating he was only minutes away. Lindsay doesn't reply.
5:41 pm — Lindsay Buziak's cell phone pocket-dials a contact who hadn't been in touch with Lindsay recently. The contact only hears muffled noise on Lindsay's end.
5:45 pm — Zailo and Oatman arrive and park in the cul-de-sac. Zailo states he saw shapes of two figures through the opaque front door glass. It's not known if Zailo saw the two figures staying inside or open the door and start to exit, then return inside.
5:55 pm — Zailo texts Lindsay asking, "Are you OK?" Lindsay does not reply. Zailo states he is now worried for her safety.
6:05 pm — Zailo exits his vehicle and goes to the front door, finding it locked. He sees Lindsay's shoes on the floor and calls 911 to report suspicious activity. Saanich Police record this call and time. All text messages and times on Zailo and Lindsay's cells are police-verified.
6:11 pm — Oatman finds a side door open and enters the house, unlocking the front door. Zailo rushes in and runs straight upstairs into the master bedroom. He finds Lindsay laying on her back, dead. She's in a blood pool and shows numerous stab wounds. **This information is not confirmed by a publicly-released autopsy report** Zailo calls 911 again and reports her condition. This is also recorded by Saanich Police.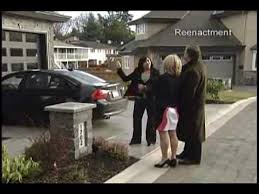 Officers and medical respondents secure the scene. Lindsay is beyond any treatment hope. Jason Zailo and Cohen Oatman are taken to police headquarters for interviews while officers search the house interior and exterior. They also locate the witnesses who described the male and female seen with Lindsay. The police then process the scene for hours before Lindsay's body is removed for an autopsy.
There's never been any suggestion for robbery or sexual assault as the motive. Lindsay was fully clothed. Her watch, keys and jewelry were on her. And her wallet containing cash and cards were still there. It's obvious someone—some people—simply wanted Lindsay Buziak dead.
Media sources say that approximately 6:45-7:15 pm, Jason Zailo's mother, Shirley Zailo, attended the crime scene. Allegedly, Shirley Zailo stated her son phoned her to tell her what happened and she came to support Jason. Shirley Zailo was the manager of the Re/Max agency employing Lindsay Buziak. Shirley was Lindsay's boss.
The "Mexicans" Description
The Saanich Police put a lot of weight on the independent eye-witnesses who saw the two people greeting Lindsay Buziak. The police are also guarded in how many witnesses they have and their identities. This is an understandable and normal investigative procedure. The publicly-released descriptions are:
Female — Caucasian of medium height and build, 35-40 years old, short straight blonde hair and wearing a distinctive red, white and black dress with a swirl pattern. Seen only from the back and side profile.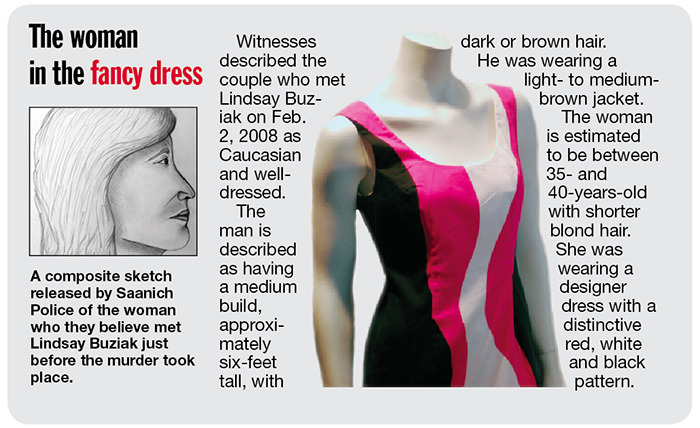 Male — Caucasian about 6 feet tall, short dark hair and well-dressed. Seen only from the back.
Saanich Police publicly released the woman's side-view sketch and photos of a similar-patterned dress. Police state this particular dress has not been found but they've narrowed it down to a mass-produced and inexpensive garment.
The Cell Phone Evidence
A key piece in Lindsay Buziak's murder investigation is cell phone evidence. Police found Lindsay's Blackberry in her pocket. Its memory was intact and telling. Lindsay Buziak received a number of calls from the "Mexican" client cell number. She recorded it in her daytimer, and it showed on her phone.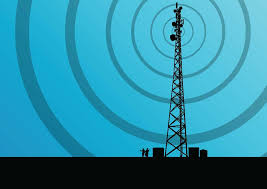 Police released this information about the "Mexican's" phone, hoping for public help. The cell used to call Lindsay and set-up her appointment at the DeSousa house came from a "burner" phone bought in Vancouver several weeks before Lindsay's murder.This is a common tactic used for drug trade communication. It involves using pay-for-use phones and times. However, this phone was registered in a false Hispanic name "Paulo Rodriquez" at a phoney address.
The "Mexican" cell was only used to call Lindsay's cell—nothing else. It was registered and activated online a few weeks before her murder. The name and address were to a fictitious "Paulo Rodriguez". The first call to Lindsay was made from the Vancouver area, which is on the British Columbia mainland across from Victoria located on Vancouver Island. The first call from the "burner" phone to Lindsay was on Friday, February 1st, 2008 from Vancouver. Cell phone pings and tracking show the Mexican cell arrived on Vancouver Island on February 1st, 2008—the day before Lindsay's death. That phone contacted Lindsay's phone during the day of Saturday, February 2nd, 2008. The "burner" phone never surfaced after Lindsay's murder.
* * *
To say Lindsay Buziak's homicide investigation is complex and extensive is an understatement. Saanich Police, with the help of other agencies and support services, spent 11 years on this case. The investigation is ongoing. They don't consider it a cold case, meaning that investigation isn't inactive. Like all police investigations, the Saanich Police are naturally guarded with sensitive information like key-fact evidence unique to the crime and known only by the killers, the conspirators and the prime investigators. Here's what's publicly discussed about three theories of who conspired to contract Lindsay Buziak's murder and why they did it.
The Boyfriend-Mother Theory
Immediately, Jason Zailo was considered a prime suspect due to his allegedly rocky relationship history with Lindsay Buziak. Saanich Police quickly ruled Jason Zailo out as the actual killer as his alibi through Cohen Oatman and his presence verified on the auto-detailing video were air-tight. However, Jason Zailo's actions before, during and after Lindsay's murder seemed suspicious. So seemed the actions of his mother, Shirley Zailo.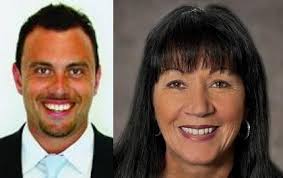 To understand the Boyfriend-Mother theory, it's important to understand some of Lindsay Buziak's background. Lindsay grew up in Victoria and knew a lot of people. She had a vivacious and infectious personality, being highly popular with friends and peers. By any standards, Lindsay was an attractive young woman. Lindsay certainly caught young men's attention.
Prior to meeting Jason Zailo through Jason's brother, Ryan Zailo, who Lindsay attended a real estate course with her in 2006, Lindsay had a long-term relationship with another man. Police do not consider Lindsay's ex-boyfriend, Matt MacDuff, a direct suspect in her killing. However, as the investigation progressed, MacDuff was linked with players involved in trafficking drugs.
Lindsay Buziak and Jason Zailo cohabitated for nearly a year before her death. Shirley Zailo bought an expensive waterfront house at Shawnigan Lake near Victoria which she let Jason Zailo and Lindsay Buziak live in during 2007's summer. Police investigation and public sources indicate Shirley Zailo has a relatively wealthy portfolio with more expensive properties that some say are apparently beyond the range of her legitimate income. This is unverified but part of what's in the public theory world.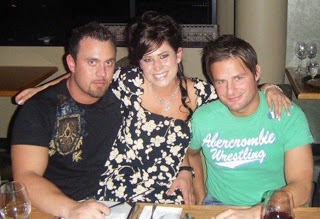 Tension might have built between Lindsay Buziak and Jason Zailo. By late 2007, Lindsay allegedly confided in family and friends that she was uncomfortable and wanted to leave Jason as he was overbearing and controlling. Now, Lindsay was in an employment situation where she worked for the Re/Max franchise managed by Shirley Zailo and her growing income depended on it. Both Jason Zailo and Shirley Zailo deny there was any friction with Lindsay either at work or in their personal lives. There is no solid reason not to believe the Zailos.
On December 14, 2007, Lindsay flew to Calgary, Alberta to visit her father, Jeff Buziak, who was also a realtor. Lindsay's parents had divorced in her childhood. Jeff Buziak is on the public record (many times) stating Lindsay was unhappy in her relationship with Jason Zailo and intended on leaving him in March 2008 after several high-value real estate deals—supervised by Shirley Zailo—closed. Lindsay also allegedly confided, "Daddy, I saw something I shouldn't have. It was really bad… but I just can't tell you right now. I'll sort it out." Jeff Buziak cannot say what Lindsay supposedly saw and no other sources corroborate this statement.
Lindsay returned to Victoria and remained with Jason Zailo. By New Years, their relationship seemed calm and Lindsay spent a holiday at the world-class Whistler ski resort—supposedly paid for by Shirley Zailo. In January, Lindsay again allegedly confided in friends that her relationship was becoming unbearable. Jason Zailo also allegedly eavesdropped on one of Lindsay's confidential talks about leaving which heightened tension.

Nothing in the Boyfriend-Mother theory remotely amounts to motive for murder. It seems this relationship may have had tension but many relationships do. To think the Zailo family is complicit is a far-stretch. It's absurd—absolutely absurd—considering what's known in another probable theory.
The Cocaine Cartel/Police Informant Theory

No one, anywhere through the investigation, ever insinuated Lindsay Buziak was a drug user, never mind a drug trafficker. Personally, Lindsay seemed clean. That included her credit score. But, although Greater Victoria has a 370,000 population, the city's still a small place with one-degree of separation. Lindsay knew many people peripherally involved in the drug trade. Some of Lindsay's acquaintances were closely connected to players at the top level of international cocaine importation and trafficking. That included the Western-Canadian arm of a Mexican Drug Trafficking Organization (DTO) – the Sinaloa Cartel. In 2008, it was led by Joachim "El Chapo" Guzman with the Beltran family operating as trusted lieutenants.
When Lindsay Buziak visited her dad in Calgary, Alberta on December 14, 2007, and allegedly told him she'd seen something bad that she shouldn't have, it gets uneasy. Lindsay attempted to contact an earlier Victoria resident who was a mid-level cocaine trafficker currently working in Calgary. Police are uncertain if Lindsay actually connected with Erickson Lopez Delacazar, or if she was unsuccessful, but they investigated her social media accounts and state there were tries. Jeff Buziak doesn't believe Lindsay actually spoke to Delacazar or any of his associates during the Calgary trip, although she knew them. He feels the "something bad" happened earlier in Victoria.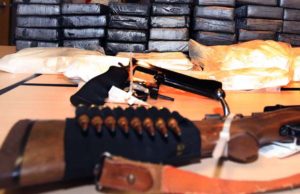 After Lindsay Buziak returned to Victoria, Erickson Delacazar's cocaine trafficking ring got busted. The operation was called High Noon. Fourteen people were progressively arrested and charged—including Delacazar. The police took 80 kilograms of cocaine valued at millions of dollars off the street and seized $330,000 in cash. They also captured weapons, body armor and vehicles equipped with secret storage compartments. Erickson Delacazar's bail was denied the day before Lindsay was murdered and he stayed behind bars awaiting trial.
Saanich Police detectives are on public record stating the High Noon cocaine cartel hit theory is their principal focus for what's behind Lindsay Buziak's murder. Publicly, the Saanich Police released a statement years ago that the Zailo family are not persons of interest in Lindsay's killing. They support this by stating Jason Zailo had an alibi at the time of the hit, that he fully co-operated as a witness and that he apparently passed a polygraph test.
The Saanich Police are also on the record that Lindsay Buziak was not directly involved in the cocaine ring and was never a police informant. They do, however, publicly state they believe Lindsay may have been mistakenly, or intentionally, identified as an informant in High Noon who turned in Erickson Delacazar and caused a 67 kilo product and $2.667 million financial loss. Far worse was the cartel security breach. Saanich detectives indicate support for the theory that whoever financed this cocaine cartel—and took a significant loss—ordered a contract hit on Lindsay Buziak to set an example.
Lindsay's death, they theorize, was intentionally directed at her. However, the Saanich Police state Lindsay's contract killing was likely a case of mistaken informant identity or an intentional diversion away from the real informant(s) causing the massive financial loss to an individual or a group. According to a Saanich detective, "They needed to solve a problem. She (Lindsay) was the solution."
The Complex Blend of Both Theories
Some of the names associated with the Victoria cocaine community are major international players having serious world-wide connections. Some of them have done—or are doing—serious jail time. No one knowledgeable with the Lindsay Buziak murder case facts dispute this. It's also well-known that Jason and Shirley Zailo remotely associated with some of these people. After all, big-money people buy big-money properties, regardless of the money source.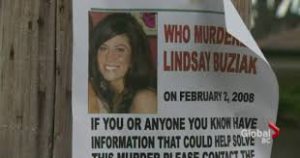 There's a theory – a really weak theory – that Lindsay Buziak's murder happened because of a complex blend between the boyfriend-mother connection and the mistaken informer suspicion. There's speculation the real informant in the Calgary drug bust might have been Jason Zailo—at least to the cartel it looked that way. Speculation continues that Jason Zailo's seemingly wealthy mother with alleged ties to the underworld, Shirley Zailo, worked with her son to set up Lindsay Buziak to take the informant fall. It's bullshit. Total bullshit. But it slanders the Zailos and has to be explained.
This theory says the boyfriend/mother combination had Lindsay killed to appease a property-buying/investment drug gang and take the heat off lower-level, drug-trafficking Jason who got caught, squeezed and informed during an earlier police sting. The theory states Jason Zailo and his mother were so fearful that Jason would be murdered for "ratting", that they set-up Lindsay Buziak to take the fall. This is bad a theory – a malicious and unfounded theory. But it's a theory with a lot of public sharing and it's done damage to the Zailo family.
Truth is: Others set Lindsay up to salvage their hides.

The "boyfriend/mother did it" theory doesn't meet the common sense test. But another theory does. That's that someone—some people—with a lot to lose risked everything to have Lindsay Buziak killed in order to save themselves. They did so out of fear because things inside the circle got out of control once the Calgary bust went down. They still stay silent out of fear.
* * *
Fear is a powerful motive. So are other motivators like jealousy, greed, revenge, vanity and rage that may be the Lindsay Buziak murder motive. But, what if you're a co-conspirator unwittingly sucked into a major murder plot? Your role got carried away, especially if you were psychologically—maybe chemically-dependant—to submit at the time. What do you want to do after 11 years of relentless hounding? Its never going away.

Blood is thicker than water and survival is the first human concern. People readily kill other people in order to survive. Especially when protecting themselves and immediate family members. You know this. You've lived with this for years and constantly wonder when your time's coming – arrest from the police, a hit from the group, exposure from private investigators who'll never give up or something dropping on you from the sky.
People who are part of a conspiracy to kill protect others in the know—

unless they're not true family members

. Then, blood isn't thicker than water, and this applies to that someone in the network who remain in the police prime suspect group. Eventually,

someone in this conspiracy will turn on others

.
That's guaranteed. But here's something else guaranteed, Who goes first—gets the lightest sentence… and witness protection. The best recourse is making a plea deal for manslaughter claiming coercion into being involved and being drug-induced while carrying it out. You might even make an immunity deal if you play your cards right and have the right forces on your side.

People with something personal to protect are tough to crack. Money, like a $100,000 reward in the Lindsay Buziak murder, is an insignificant motive to talk when a conspirator's life is on the line. Money is also insignificant when protecting other conspirators within the same family and cultural unit. However, for someone on the fringe of the conspirator family unit — and this is really important – they're looking over their shoulder all the time. Deep down, they know others in the conspiracy will sacrifice them before true family.
It seems fear and self-protection is why someone who knows something in Lindsay Buziak's murder hasn't come forward… at least to the police. But, self-protection and fear will be the weak link… especially as this case goes to the next phase which is now happening. That weak link needs to fold—for their own good. Be the first to cooperate. Get the lightest sentence or even work an immunity deal by getting into the Witness Protection Program. This investigation is not going away—by any standard. The police may seem quiet at the moment. That's because they're patiently sitting back, waiting, watching and silently working the weak link.
As this post updates, there are major media outlets at work. Investigation Discovery has a new Lindsay Buziak murder analysis coming out in May, 2019. It'll have millions of viewers worldwide. The ID program will name names, and it's going to be a very uncomfortable situation for one particular suspected conspirator. Jeff Buziak just filmed on the Dr. Phil Show which is part of the Oprah Network. Combined, Oprah and Dr. Phil have a massive audience. My book now titled One Degree of Separation — The True Story of Lindsay Buziak 's Unsolved Murder is underway. It'll have its market share as the true written authority. And other things are in the pipe—other things conspirators can't imagine or control and should seriously worry about, given emerging crime-fighting technology.
Before thinking the Mexican Sinaloa cartel or boyfriend/mother theories are too far out or creative, bear in mind someone behind Lindsay Buziak's killing was conclusively inside the real estate community. Someone gave the "Mexicans" Lindsay's cell number. That person knew Lindsay was young, inexperienced, hungry and would risk showing a shaky sale. And someone inside the real estate community knew the DeSousa property was the perfect scene to carry out a controlled killing.
That suspect within the realty profession knew the murder scene address. They knew the price. They knew the condition. They knew there was a suitable nanny suite. And they knew the floor plan. They knew there was a lockbox and garage door remote. That person knew exactly what was inputted into the Re/Max listing database. They might have even inputted it themselves.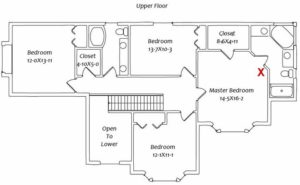 The house at 1702 DeSousa was purposely picked as the murder scene. It was the first property Lindsay was showing the "Mexicans" and it fell entirely within their controlled parameters. The time—5:30 pm on a Saturday night in February—worked with light falling and people in the vicinity disappearing. Why there was a 10-minute interlude between when the "Mexicans" met Lindsay at the door and when her Blackberry signalled distress is really suspicious. But it made perfect conspiratorial sense for a woman accompanying a man while a lone female realtor showed a lucrative house.
Why Lindsay was attacked in an upstairs bedroom rather than being "hit" immediately after the front door shut is perplexing. Some theorize there was a third person—the assassin—waiting upstairs with a knife. Then there's the escape, the missing fence boards and the next-door-neighbor's peculiar behavior. There's a lot of fuel to the conspiracy fire and there's a lot more to the details.
Shirley Zailo and Joe De Sousa—owner of the murder house and who the cul-de-sac is named after—were acquaintances. Joe DeSousa allegedly was at the scene a half hour before the murder. Jason Zailo was there at the time of Lindsay's murder. Shirley Zailo was supposedly there shortly after.
And one of Lindsay Buziak's close friends—Rianne Gracia, a young woman with Spanish blood and tight ties to murder conspiracy suspects Vid (Edgar Ovidio Acevedo), the Delacazar brothers, Cirilo Bautista Lopez (maternal uncle), Medardo Franco Rivas, Miguel Franco Rivas and upline Sinaloa Cocaine Cartel lieutenants like the probable knife-man, Leopoldo Fernando Rojo Beltran—Rianne Gracia worked inside Shirley Zailo's ReMax office.
Rianne inputted the DeSousa property information into the Re/Max listing system. She had access to all information necessary to feed the conspirators and set Lindsay up with the "Mexicans" at the DeSousa property. Rianne Gracia knew everything about that scene and she knew the front-line suspects conspiring to set Lindsay up. Rianne quit Re/Max the day after Lindsay's murder. And Rianne Gracia's been an uncooperative police person-of-interest ever after.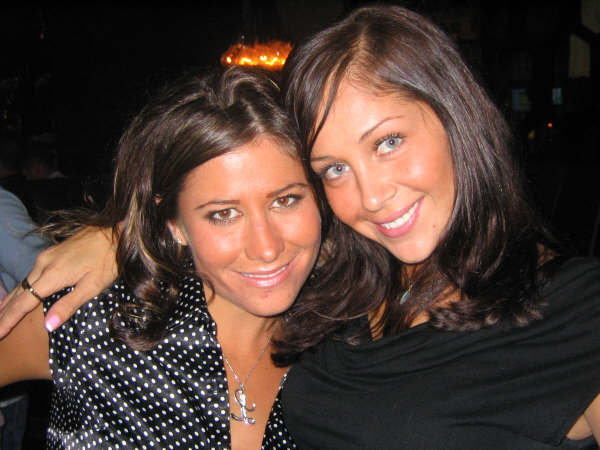 These theories about who conspired to kill Lindsay Buziak—and why—aren't far-fetched. They're nowhere near as wild as what's floating around the internet. There's a theory Lindsay Buziak extorted a drug czar who ordered her killed. Some suggest an occult sacrificial slaughter (yes, Victoria, BC is a supposed haven for witchcraft and sorcery), or the Masons rule local police (and cover-up investigation incompetencies), or Saanich detectives collude with drug traffickers and realtors to suppress the Lindsay Buziak investigation from being solved.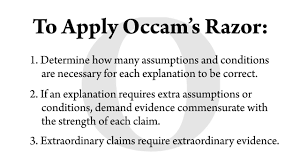 No. Common sense rules when it comes to competent criminal investigation. Experienced investigators, like those in the Saanich Detective Division, pay attention to principles like the weirder the circumstances… the closer to home the truth is. They know overkill signs like multiple stab wounds indicate someone with an intense emotional attachment/hatred/jealousy of the victim, someone really trying to send a message, done by someone in a cocaine-fueled psychosis, or paid by someone wanting it to look like overkill. Homicide cops pay attention to the corny old lines of motive, means, opportunity, exclusive opportunity and no alibi. And experienced homicide detectives pay attention to Occam's Razor. That's when presented with an opposing hypothesis, the simpler one is usually the right answer. The victim usually knows their killer. or, at least, who set up their killing.
* * *
Lindsay Buziak's contract murder seems complicated and it is. But, it's solvable. It's not likely to be cracked by forensic evidence like DNA, fingerprints or finding the murder weapon still in the killer's possession. The knife, clothing and burner phone are probably overboard. Lindsay's murder will be cleared when someone who knows what really happened—and has the courage—comes forward and cooperates with the legal system to implicate the conspiracy behind Lindsay Buziak's premeditated murder.
In Victoria, today, someone knows something about who killed Lindsay Buziak and why it happened. It's time for them to come forward and have the courage to do the right thing. Even if it means negotiating immunity and being placed in the witness protection program.
* * *
Post-Publication Note:
Since this post went public, I've been privately contacted by a number of people concerned with this case. Some corrected me on content I wrote in the original post and I've amended it. I've also added content and will continue to do so as the research into the book progresses. If you have any information about Lindsay Buziak's murder or concerns about accuracy in this post, please contact me at garry.rodgers@shaw.ca. Also, if you have identity concerns, be assured I'll guarantee anonymity. I can only give you my word and that's how effective, professional police officers operate – on trust.
Post Note of 09-April-2019:
I've received a lot of information shedding light on Lindsay Buziak's murder since this post went live and I've received credible information about the parties involved in conspiring to frame Lindsay Buziak – particularly the real estate lady supplying DeSousa murder scene set-up details. I'm also in the unique position to help her negotiate a truth-for-protection deal with the police and prosecution.
Post Note of 15-May-2019:
My phone # is 250-668-8792 and my email is garry.rodgers@shaw.ca.





Rianne… please look in the mirror