The "Mister Big" undercover sting is an exceptionally effective cold case homicide investigation technique where police set up a fictitious organized crime group and entice a suspect to confess to an unsolved crime they've committed. Since developed and perfected in the 1990s by the Royal Canadian Mounted Police (RCMP), the fictional Mister Big ruse sent dozens of murderers to prison. That's despite conventional police procedures failing to find admissible evidence… leaving the jaws of justice wide open to trick and do-in deviant criminals with this innovative and highly-incriminating trap.
This week, the RCMP convicted another cold case killer evading justice for 40 years. It was long overdue and fair game. The Mister Big undercover sting might be controversial to bleeding-heart civil rights activists and money-hungry defense lawyers, but the man playing the theatrical Mister Big in the undercover scheme brings immeasurable comfort and closure to the families of defenseless murder victims.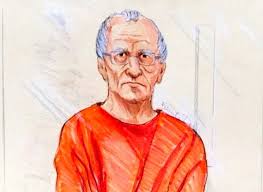 Garry Taylor Handlen is Mister Big's latest justice-delayed example. A jury in Vancouver, British Columbia, Canada, just convicted this 71-year-old monster of kidnapping, raping and strangling 12-year-old Monica Jack in 1978. Canada doesn't have the death penalty, but Garry Handlen will die in jail with a mandatory life sentence. Mister Big and his police investigative team made sure of it after Handlen confessed to murdering Monica Jack during an undercover operation.
Before going into what Mister Big's undercover investigation procedure involves, Monica Jack deserves respect. This innocent young girl was riding her bike near Merritt, B.C., which is ranching country east of Vancouver. Handlen spotted her from his truck and camper. A serial sexual opportunist, Handlen stopped, wrestled Monica into his camper, kidnapped her and took her up a mountainside. Then he raped Monica, strangled her and dumped her lifeless body in the woods.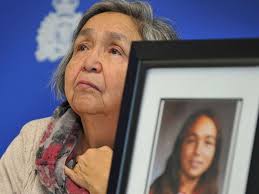 It was 17 years before Monica Jack's skeletal remains were found and identified. However, Garry Handlen was on the police persons-of-interest list right away. A witness saw Handlen at a rest stop. They also saw Monica Jack being taken by a man—similar to Handlen's description—to a distinctive truck and camper consistent with Handlen's registered vehicle.
Garry Handlen was no stranger to police. He was a serial sexual offender—now a known serial killer— who was in and out of jail for serious sexual offenses. Handlen was on parole for rape when he accosted Monica Jack. He was also suspected in a string of violent offenses including sex murders.
Police at the time had a general description of Monica's abductor and vehicle. But, they had no body and certainly no forensic evidence like today's DNA technology or video surveillance. All they had was Handlen's guilty mind and his intimate knowledge of what really happened when he murdered Monica Jack. That's what eventually sunk Garry Handlen when he confessed to Mister Big during an elaborately choreographed undercover operation.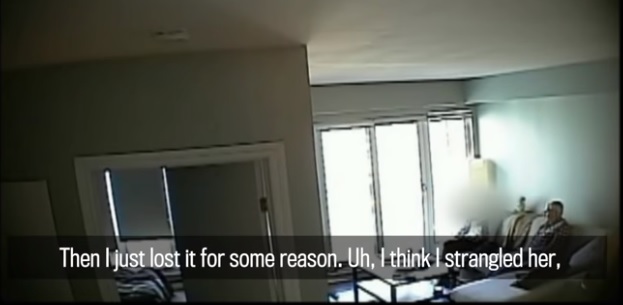 The Mister Big ruse sounds simple in principle. The police undercover team targets a viable suspect like Handlen to gain his confidence. This is a slow, methodical process where they make contact several times removed from the main undercover players. Steadily, they bring their target into the fold and make him reliant on a fictitious crime organization. To prove his worth, or be protected from prosecution, the target eventually confesses his crime to Mister Big—an all-powerful and superior crime boss who can make anything happen.
In reality, the Mister Big undercover operation is difficult and expensive. It takes months—sometimes years—of planning and putting into play layers upon layers of scenarios needed to get a target vulnerable to confessing. Sometimes, it never happens and the time spent of twenty to thirty undercover officers in supporting roles is wasted. That's not including hundreds of thousands of dollars in public expense setting up the sting.
The RCMP has an impressive success record with the Mister Big sting. They won't release exact figures, but inside sources indicate they've done over 200 Mister Big Sting operations. Some fizzled out because the target wouldn't bite. Some even exonerated the suspect. But for criminals who've confessed to Mister Big, the police and prosecution have a 95 percent conviction rate. Garry Handlen's going-down added to the success list.
So why have Canadian authorities used the Mister Big Sting so successfully to convict cold-case killers when other countries like the United States stay away from the ruse? It's because of entrapment. As much as Canada is seen worldwide as this bleeding-heart bastion of civil liberties with a socialist soft-belly—Canada isn't as much of a lawyer-run place like the States.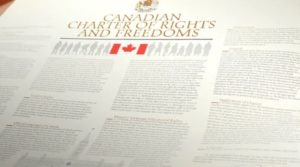 Maybe it's because Canada is careful about following the U.S. lead in bad jurisprudence decisions and making those same mistakes. Canada learned that Miranda shouldn't taint "the fruit of the poison tree" nor should DeLorean dictate rules of entrapment. Canada has this thing called the Charter of Rights and Freedoms which says that criminal evidence has a "Bringing the Administration of Justice into Disrepute" test. This is a two-headed coin where artificially dismissing truthful evidence under a Miranda application or Delorean entrapment procedure would not be in the public interest. In fact, not allowing truthful evidence gained through the Mister Big investigative approach would bring the administration of justice into disrepute, at least in the common person's common-sense view.
Canadian courts look at each case on its own merit—within general admissibility guidelines. In Canada, there's nothing wrong with police officers tricking viable suspects into incriminating themselves as long as the authorities don't threaten them and make them do something they wouldn't do within their own free will. In other words—let them talk, be themselves and naturally confess their crimes.
The main criteria for allowing confessions made in Mister Big stings into trial evidence is they're corroborated in some way that proves the accused is truthful. That's usually by the accused disclosing some piece of key-fact or hold-back information known only to the crime's perpetrator and those closely involved in the investigation. This is the safeguard in preventing false confessions from convicting a wrongfully accused and innocent person.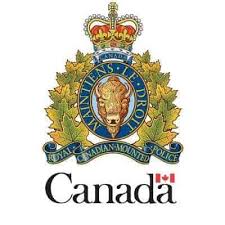 RCMP Mister Big stings don't just happen. They're tightly controlled operations where highly skilled investigators collaborate with many support services. Mister Big undercover operations employ technical units like wiretapping, bugging and clandestine visual surveillance professionals. Stings use mobile eyes like airplanes and drones. They use prompts, staging, costumes and makeup worthy of Broadway theatre productions. And undercover operations depend on psychological services like the Behavioral Science Unit for profiling targets to find vulnerabilities. They also protect the physical and mental health of their operators.
Why don't the United States and other first-world countries use the Canadian-led Mister Big technique? Actually, they do. Because the Mister Big investigation technique is legal in Canada—within limits—confessions gained on Canadian soil can be admissible in the U.S. and other courts. Other countries team with the RCMP to have undercover operations done inside Canadian territory.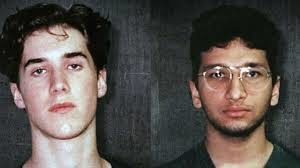 The case of Atif Ratay and Sebastian Burns is a prime example of international investigation cooperation. Ratay and Burns brutally murdered Ratay's family in Seattle, Washington, with baseball bats to collect insurance money. Then they fled across the border to their native Canada and eventually fell trapped in the RCMP's Mister Big sting. After confessing, these two killers were extradited back to the United States where they sit doing life.
The RCMP exports its Mister Big sting expertise worldwide. Seasoned RCMP operatives and instructors from the Canadian Police College help many international police agencies develop versions of the Mister Big sting that work in their countries. It's all about finding crime-fighting tools that identify the guilty—and, yes—sometimes exonerate the innocent.
*   *   *
On a personal note from DyingWords, I worked with the RCMP members who pioneered the Mister Big undercover investigative technique. Their names remain anonymous, although one's now passed on and the other recently retired. These dedicated police officers thought outside the restricted confines that stop imaginative breakthroughs in police sciences. Truly, they were ahead of their time.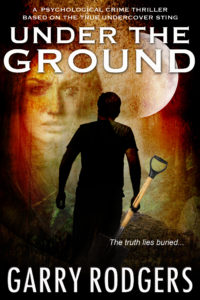 I joined the RCMP in 1978 and just graduated from the Academy when Garry Taylor Handlen abducted, raped and murdered Monica Jack. Over the years, I helped investigate still-unsolved murders that Handlen may have committed. And I worked with talented undercover operators on Mister Big stings where we had success when other investigative avenues failed.
I'm not plugging a book sale here. My based-on-true-crime novel Under The Ground follows an actual Mister Big undercover sting where a cold-blooded killer might have got away with murder if Mister Big hadn't intervened. Under The Ground is free for DyingWords followers.
If you'd like a digital copy of Under The Ground, just email me at garry.rodgers@shaw.ca and I'll send you a Kobo/ePub, Kindle/mobi or PDF version.